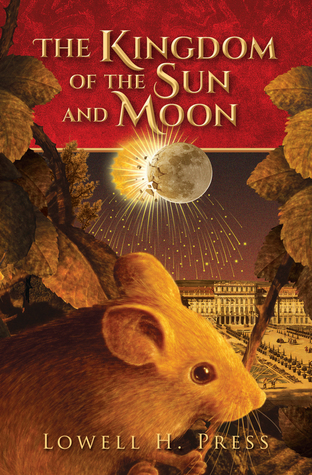 The Kingdom of the Sun and Moon by Lowell H. Press
Published: September 30, 2014 by Parkers Mill Publishing
Series: N/A
Other work(s): N/A
Genres: Fantasy, Childrens, Historical Fiction
Pages: 297
Rating: 4.5/5, PG
---
The König is a tyrant. His subjects are starving. And all-out war is fast approaching. Will a pair of young, courageous brothers save their kingdom?

When an emissary sent by the König himself stops by the remote mouse colony of Long Meadow, the peaceful life Sommer and Nesbit have shared is turned upside down—and the brothers are catapulted into separate death-defying adventures. Sommer, levelheaded and clever, is ordered to the palace to join the König's illustrious Eagle Guard as it prepares to face a full-scale invasion by the nefarious Emperor Wolfsmilch and his army of a hundred thousand forest mice. Meanwhile, the small but spirited Nesbit is banished to the Forest of Lost Life for insulting the König, and must dodge hungry predators at every turn.

The brothers struggle to reunite and defy the oppressors who threaten everyone and everything they have ever known and loved. But time is quickly running out for both of them—and the fate of the kingdom hinges on one last, daring mission.

Set against the magnificent backdrop of Schönbrunn Palace in Vienna, Austria, The Kingdom of the Sun and Moon is an action-packed adventure story for young readers and adults alike.
The Kingdom of the Sun and Moon is an intriguing tale primarily surrounding the adventures and brave acts of two young mice, brothers Sommer and Nesbit of the Long Meadow colony. Through a series of unusual events, the brothers' paths divide then, ultimately, merge as the secrets of their kingdom are slowly revealed.
Recruited to join the Eagle Guard, an elite force in the König's army, Sommer faces a doomed mission–to retrieve the Sacred Goldenessen of Sun and Moon–and almost certain death. Meanwhile, having made an unfortunate remark about the König, Nesbit Continue reading →