---
Welcome to the In the Neighborhood of True Blog Tour! This marks one of nineteen stops on the Fantastic Flying Book Club (FFBC) blog tour hosting In the Neighborhood of True by Susan Kaplan Carlton, a historical drama set during a difficult and frightening time for people of color in America, especially in the South, after segregation was outlawed. Stick around to find out more about the book and author, read my review, enter a giveaway to win one of two (2) copies of the book, and visit other stops along the tour. Now, let's set back our watches and travel back through a dark period in American history!
---
About the Book
In the Neighborhood of True
by Susan Kaplan Carlton

Publisher: Algonquin Young Readers
Release Date: April 9th 2019
Genre: Young Adult, Historical Fiction

Synopsis:
A powerful story of love, identity, and the price of fitting in or speaking out.

After her father's death, Ruth Robb and her family transplant themselves in the summer of 1958 from New York City to Atlanta—the land of debutantes, sweet tea, and the Ku Klux Klan. In her new hometown, Ruth quickly figures out she can be Jewish or she can be popular, but she can't be both. Eager to fit in with the blond girls in the "pastel posse," Ruth decides to hide her religion. Before she knows it, she is falling for the handsome and charming Davis and sipping Cokes with him and his friends at the all-white, all-Christian Club.

Does it matter that Ruth's mother makes her attend services at the local synagogue every week? Not as long as nobody outside her family knows the truth. At temple Ruth meets Max, who is serious and intense about the fight for social justice, and now she is caught between two worlds, two religions, and two boys. But when a violent hate crime brings the different parts of Ruth's life into sharp conflict, she will have to choose between all she's come to love about her new life and standing up for what she believes.
---
My Review
1958. Following the sudden death of her father, a still-grieving, sixteen-year-old Ruth Robb, her mother (Alice), and younger sister (Natalie) migrate from New York City to Atlanta, Georgia to live with her maternal grandparents, the Landrys. Feeling foreign in her new life of southern tradition, etiquette, and private schooling, Ruth yearns to belong to among the pastel Atlantan beauties and their glitzy world.  And Ruth soon discovers that life for a Jewish girl can be difficult and even hazardous in a Jim Crow south seeded with white supremacy even in the most unexpected places.
With her grandmother's help and her mother's reluctant compliance, Ruth begins passing as a young White Christian Southern belle, denying her Jewish heritage, religion, and political beliefs. But conforming to the debutante image she aspires to proves more difficult than she initially imagined.  Beyond the frosting gowns, the sequins, the frills and lace, and the makeup and jewels lurks an evil, a deeply rooted hatred against those perceived as "other." But before Ruth can truly take a stand for others, she must first do so for herself.
Carlton paints a vivid and fluid picture of the not-too-distant past (and in many ways the present), detailing the complex and colorful mosaic that was (and is) life in the South–all while contrasting the good and the bad, the beauty and the hideousness side by side.  Carlton's interpretation of 1958 Atlanta illustrates the physical, social, political, and religious climate with such detail and clarity that we can practically see, taste, smell, hear, and feel this fraction of the tension that helped define the Jim Crow South. Miscegenation, racism, and antisemitism are among many of the topics Carlton tackles with skill and sensitivity.*
Carlton carefully limns her characters with distinct and authentic voices and spirit. Ruth, the main character and narrator, grew on my gradually as she developed into a more mentally and emotionally mature young woman.  At first, Ruth's personality is grating, which is somehow tempered by the fact that she is aware of her shallow nature. She clings to and reflects on her fashion magazines and their teachings with religious fervor while halfheartedly practicing Judaism, which she claims (albeit privately) is her faith. Even her debutante lessons and knowledge fails to demand her full attention and commitment though she professes interest in following her mother's and grandmother's footsteps down that path.  However, she is willing to look into others' experiences and empathize with them, qualities that helped her outshine and outgrow her more shallow tendencies.
Davis, her main love interest, proves more disappointing.  Without saying too much, he falls short of making substantial growth, drifting or allowing himself to be pulled along in one direction or another. Still, his feelings for Ruth seems sincere. Meanwhile, Natalie (Nattie) is a delight. She's perceptive and wise in her own way, and offers fresh perspectives on many ideas and situations the way only an eleven year old can, with growing awareness, openness, and honesty. Like Natalie, Alice–a strong and ambitious young mother and career woman–is sure to be a favorite.  She does a wonderful job holding her family together, educating her children about and exposing them to harsh realities, and helping each member to grow at a pace each can handle.
In In the Neighborhood of True, Carlton skillfully brews a potent blend of historical fact and fiction to create a bittersweet tale of love, loss, and strength–of identity, family, and community.  Carlton's timeless portrait explores what it truly means to love, accept, and be ourselves; what the costs of standing up for our beliefs are or should be; and what we are willing to lose if we do not.
Rating: 3.75/5
*I definitely appreciated how Carlton handled the interactions and issues surrounding Norma, Birdie, and other black characters. I like that neither they nor their lives were forgotten or completely overshadowed by Ruth and her circle. And that Ruth and a few other characters cared about and tried to show their respect for them, all while acknowledging their own shortcomings and showing a growing awareness of their actions and words.
I received a free advanced copy of In the Neighborhood of True as part of the FFBC Blog Tour in exchange for an honest review.
---
About the Author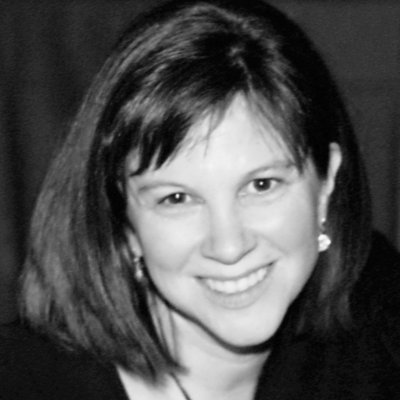 Susan Kaplan Carlton, a longtime magazine writer, currently teaches writing at Boston University. She lived for a time with her family in Atlanta, where her daughters learned the fine points of etiquette from a little pink book and learned the power of social justice from their synagogue. Carlton's writing has appeared in Self, Elle, Mademoiselle, Seventeen, Parents, and elsewhere. She is the author of the young adult novels Love & Haight, which was named a Best Book for Young Adults by YALSA and a Best Book by the Children's Book Committee at Bank Street Books, and Lobsterland.
Goodreads | Twitter | Facebook | Instagram | Website
---
Tour Schedule
April 3rd
The Unofficial Addiction Book Club Fan – Welcome Post
April 4th
Novel Ink – Review
Bookish_Kali – Book Review
April 5th
Wishful Endings – Guest Post
Life of a Literary Nerd – Review
The Book Thief Without Words – Review + Favorite Quotes
Flipping Through the Pages – Review
April 6th
Here's to Happy Endings – Review
Adventures Thru Wonderland – Review
clarissa reads it all – Review
April 7th
The Book Return – Review + Favorite Quotes
Absolute Bookishness – Review
April 8th
A Lovely Book Affair – Review
everywhere and nowhere – Review
Utopia State of Mind – Review
April 9th
Kait Plus Books – Guest Post
Cheyenne Reads – Review
Journal of the Lost One – Review + Dream Cast + Favorite Quotes
A Dream Within a Dream – Promotional Post
---
Giveaway
ABOUT THE GIVEAWAY:
Win (1) of (2) copies of IN THE NEIGHBORHOOD OF TRUE by Susan
Kaplan Carlton (US Only)
USA Only
No Giveaway accounts
(Runs April 3rd through April 16th)
*Click the Rafflecopter Link below to enter*
---
Thank you for stopping by! Click here, if you'd like to read my last blog tour post for Within These Lines by Stephanie Morrill. If you enjoyed this post, please do not hesitate to like this post, comment below, and subscribe to see similar content.
Happy Reading! ^_^